Unless you're a member of the T21 club I bet you didn't know that there are
growth charts
specifically for children with Down syndrome. When Sophie goes to the doctor we learn her percentile of head circumference, height, and weight on the typical developing growth charts. We also learn how she is doing on the Ds charts which helps us have a better picture of her health. Sophie is participating in a new study by researchers at Children's Hospital of Philadelphia (CHOP) called the Down Syndrome Growing Up Study. If you have a child with Down syndrome between the ages birth to 20 and live in Southeastern PA, New Jersey, or Delaware, your child may be able to participate which will benefit all of our friends with Ds. How cool is that?
"Parents and doctors have known for a long time that children with Down syndrome tend to grow more slowly and are considerably shorter than most other children. But pediatricians needing to record growth milestones at regular office visits have an outdated set of growth charts based on data collected more than 25 years ago. Since that time, there have been major advances in the medical care of children with Down syndrome. In addition, the demographics of the general U.S. population have changed, and children are taller, but also more overweight.

Now researchers at The Children's Hospital of Philadelphia will be measuring children with Down syndrome from birth to age 21 to develop updated growth charts. A four-year, $1.2 million grant from the Centers for Disease Control and Prevention (CDC) is supporting this effort, which brings together experts from the Hospital in growth and nutrition, Down syndrome (also called trisomy 21), and general pediatrics.
The past 20 years have seen significant improvements in the care of children with Down syndrome, accompanied by longer life expectancy," said the grant's principal investigator,
Babette S. Zemel, PhD
, director of the Nutrition and Growth Laboratory at The Children's Hospital of Philadelphia. "We believe that children with Down syndrome are growing better now than they were 20 years ago. We also want to look at how they are growing throughout childhood, from infancy to young adulthood, at how body mass index changes across time, and how that relates to body fat composition.
"If we can better understand the growth patterns and the rates of other illnesses that co-occur with Down syndrome, researchers may be better able to plan treatment and design preventive health programs," added Zemel. "The CDC has recognized updated growth charts as an important tool for people providing healthcare to children with Down syndrome." In its grant guidelines, the CDC states that new growth charts produced from the study will be broadly distributed free of charge."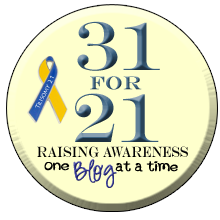 Grab This Button