Have you seen the awesome reality show based in the UK called
the Specials
? I do not exaggerate when I say you'll laugh, you'll cry you'll be hooked from Episode 1.
from the website
"Carol and Dafydd are Hilly's parents. Hilly always said that she wanted to live with her friends in a house in Brighton. They saw no reason why this shouldn't be possible and so they found a house while Hilly invited her closest friends to move in with her.

Carol & Dafydd's aim is to make sure that Hilly, Sam, Megan, Lucy and Lewis have complete freedom to run their lives the way they want to. So from finding a job to going to college, or going on a date to clubbing until 3am, Hilly's parents and their group of dedicated support workers are on hand to give The Specials all the help they need.
There are 9 regular support workers who, in rotation, provide 24 hour care and support to the housemates. The housemates need help with some of the day‑to‑day activities mainstream people take for granted such as money management, travelling around town or cooking themselves a meal, however they are encouraged to learn to do these things for themselves.
All the staff have been carefully chosen by both Carol and Dafydd and the housemates who were also looking for people they like and can have some fun with!"
To watch the episodes click
HERE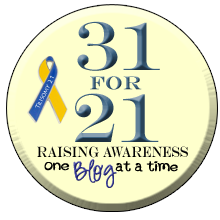 Grab This Button