Oh, my first attempt at making pumpkin bread
(shakes head).
Sometimes I have an all consuming need to create, to make
something
. Sometimes it is a crafty project or photography. Othertimes it is a recipe. Some turn out better than others but the idea is to try and have fun doing it.
I'm not a real baker, so any excuse to use my sifter gives me the giggles. I get to pretend that I'm a
mom-who-bakes
and that makes me feel good.
My recipe, found
HERE
called for 2 pans, but my batter fit into 3. I worried that the temperature seemed low so I consulted my pals on fb. When the timer dinged, I did the following; see if the top is wet, check if it is springy, test with a toothpick (repeat every few minutes). Thankfully my girl Maureen and baby Samuel understood that this was a great excuse for us to stop cleaning and doing laundry and they headed over for a taste test.
After just over an hour I pulled them out. They looked amazing. I didn't wait for them to cool before lopping off a chunk and adding a pat of butter that melted on contact with this pumpkin, cinnamon, nutmeg yumminess.
Unfortunately the temp was too low or I didn't leave them in long enough. As they cooled 2 of 3 loaves fell in the middle revealing a gooey delicious layer. Some might consider this a failed experiment, but then you didn't taste this little bit of autumn heaven. (I won't tell you that we ate almost a whole loaf while watching a chick flick and doing nothing more than laying around the living room, ahem!)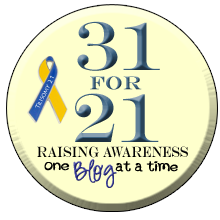 Grab This Button